It was rockstar day at my school during homecoming week. I used it as an excuse to wear this outfit. Let me just announce that i have a new obsession with big t-shirts, they are perfect for opaques(which i've always loved)...
As i took these pictures, I was trying to channel my inner
Rumi Neely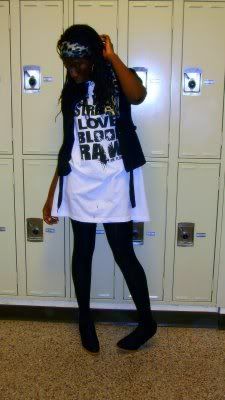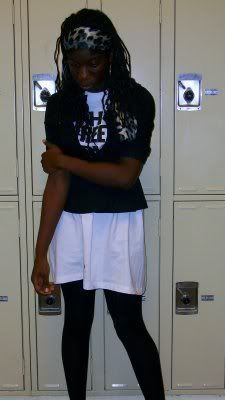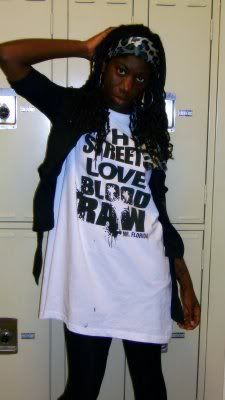 Do these look anything like my
Voki?