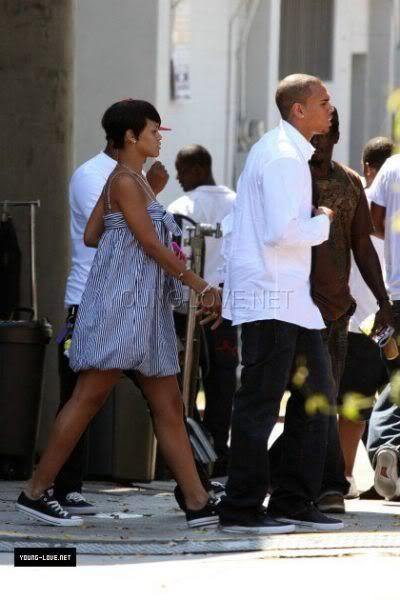 Rihanna's dress is so cute(for lack of a word other than
chic
), I've being daydreaming about it since the
5 minutes ago when I saw it
. I wouldn't have thought to wear Converse though because I really don't wear sneakers. But I love this look, casual chic and it looks put together so effortlessly. I love Rihanna. I love CB, and I love them together...if only they'd admit it.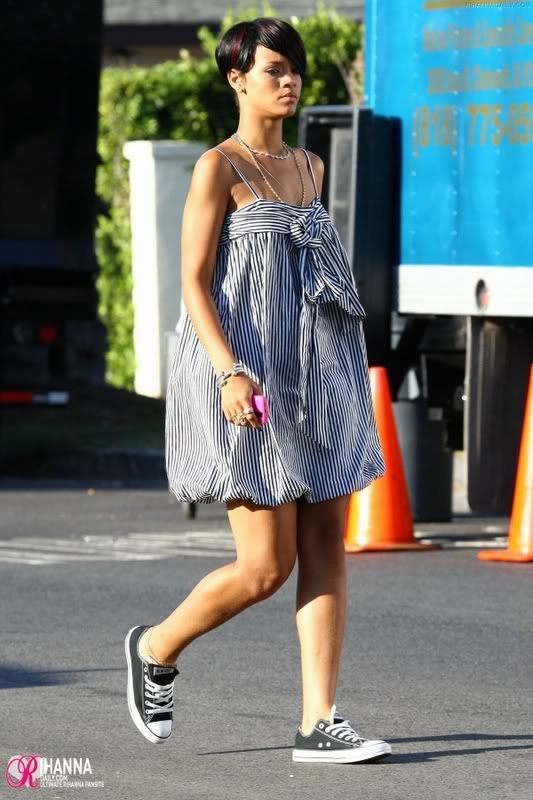 (I kind of think it looks better from the side)
But let's analyze this dress...sorry, my mind is still in school mode...the stripes, the shape, the cute little part in front, (from the side its like a little bow) I love this dress...now i'm on the chase to find it...or at least a copy...if you find one please tell me where you got it from. I'll be a mess till i get the dress.
J/K : )